awsomesolution
Awsome All In One Pro Polish
Regular price
Rs. 299.00
Sale price
Rs. 1,199.00
Unit price
per
CERTIFICATE OF TRUST
We are certified supplier on indiamart. TrustSeal is not just a logo. It is a certificate provided by IndiaMart to a genuine and trusted supplier, thereby, building credibility of the supplier among prospective buyers.
Feel like driving a brand new car again!!!
Liquid Auto Polishing Wax Formula
100% Eco-Friendly & Non-Abrasive.
About Product:
Engineered for car specialist & enthusiasts by U.S. Scientist.
All in one Pro Polish is the #1 choice for premium vehicle protection. 
Safe on Metal painted surface and glass fiber surfaces.
Most people take their cars to the auto-shop to get it Polish or waxed. But don't be one of them. Instead use this Awsome All In One Pro Polish  Premium All In One Pro Polish  to achieve a mirror-shine finish and super smooth paintwork.
Quality Product
This car polish is safe to use on all types of paint finishes and it will restore the vehicle's gloss while adding extra protection to the paint.
It's active formula gives extra bright shine & new look to articles polished. High gloss, contains a unique blend of ingredients that gives extra bright shine and cover protection Easy application, as simple to apply and as simple to buff and no extra efforts Long Lasting: Leaves a long lasting protective film, that prevents & lasts for long time. Multi-purpose: An ideal polish for application on Cars / Bikes & Scooter.
FEATURES:
Anti Scratch Improved

Fine and Flame Retardant

Anti Corrosion

Antioxidant

Insulation property

Anti-static

Anti-acids and salts

Anti Bird Poop

Anti mud & dirt

Excellent high glass effect-mirror finish

Anti Calcium Effect

UV – Weather Protection

Hydrophobic Water-repelling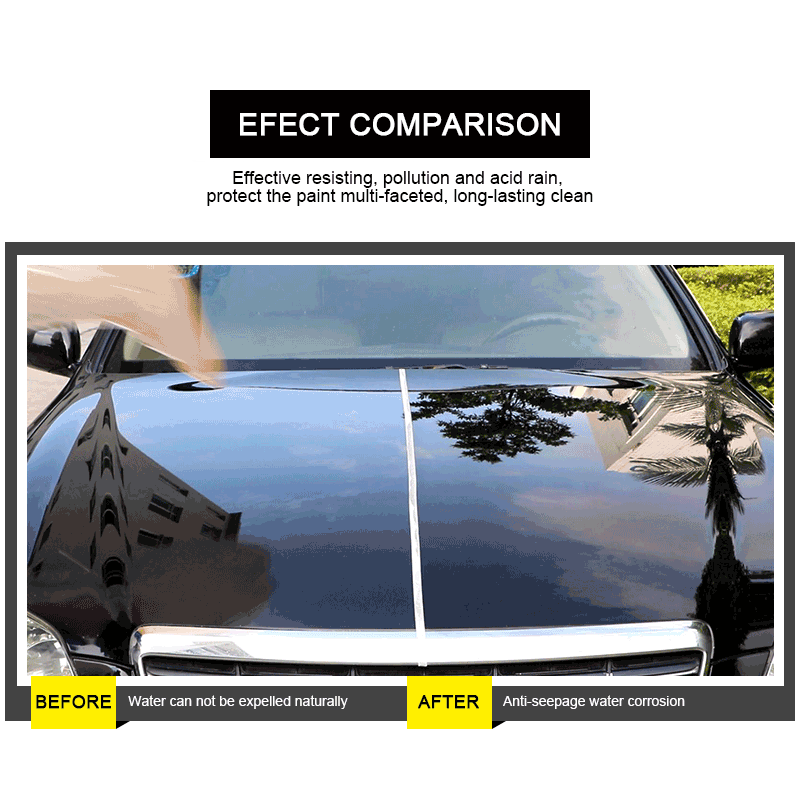 Easy to use Liquid Polish with Applicator. Blend of Waxes and Superior Cleansing Agents gives a Showroom Finish. Clean Paint Defects and Polish Simultaneously!

Gently Cleans & Removes Imperfection, Dull Film, Oxidation, Dirt, Swirls, Stains & Minor Scratches without damage paint surface. Restores and revives the paint.

Premium Wax Shines & Nourishes the paint. Provides Protection from UV Ray, Acid Rain, Bugs, Dirt, Oxidation etc.

Hydrophobic Properties provide excellent Water Beading to Bead Water & Reflect Rain, Sun Ray & Dust.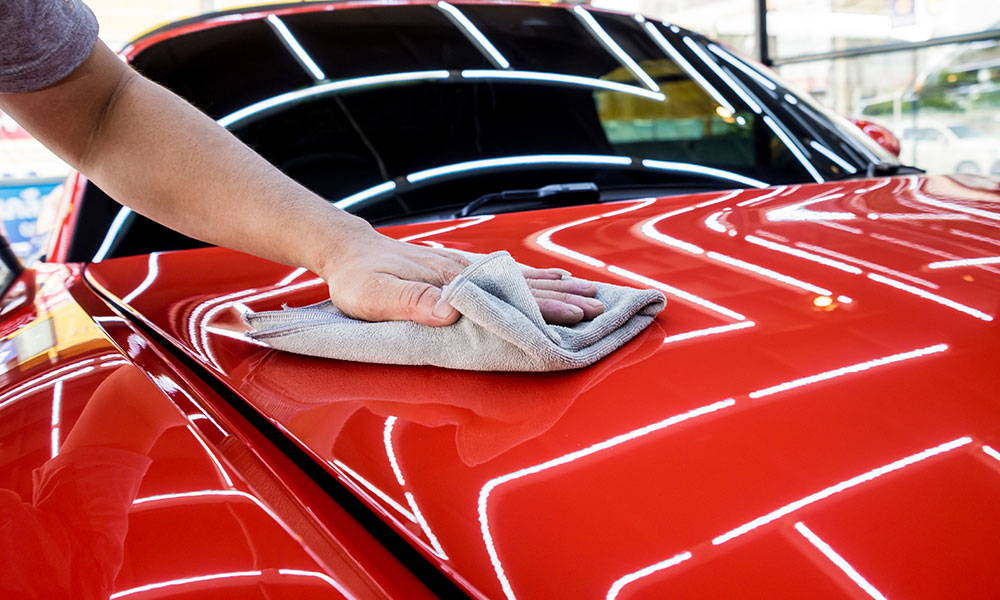 How To Use:
Shake well before use.
Wash vehicle with shampoo and allow 20-30 minutes for drying.
Put pro polish on a micro fiber cloth and apply gently on vehicle. No buffing or rubbing required.
Allow 20-30 minutes for the product to bond to vehicle.
After 20-30 Minutes Rub

 or 

Buff

 the area in a circular motion until the polish disappears completely. (Use only micro fiber cloth to avoid scratches.)
Precautions:
Use only micro fiber cloth to avoid scratches.
Keep out of children.
Avoid eye and prolonged skin contact.
Quantity 100 ML 
Ingredients:-

Polish- silicones, waxes and refined waxes, oil, water, perfume, solvent.
---